The mountain range of our area
The mountain range of our area, Pindos, Hasia and Koziakas, is one of the rarest natural beauties of our country. The area has fantastic opportunities for those who love the natural enviroment, and for those who show interest in new experiences and events participating in the different types of sports and recreational activities available in this type of enviroment.
Visiting this area one is able to partake in the exceptional beauties of nature, rare animals and plants, giving both physical and spiritual peace to the visitor, whilst leaving behind the stressful and noisy city environment.
Wherever one finds himself in the different areas of this mountain range, he will experience the strong greek traditions which have been kept in their genuine and accurate state from one generation to another. Through the years there has remained a lively continuation of traditional celebrations of the churches and the saints to whom the churches have been dedicated also there exists other numerous traditional celebrations through out all the villages during the summer months.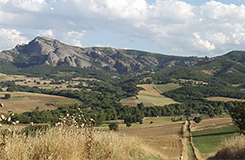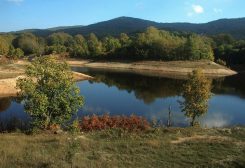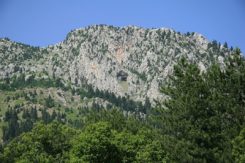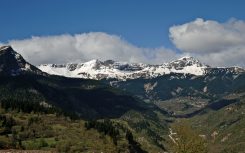 There are many interesting activities that people can partake in on the mountain range. The wide speading mountains are perfect for walking, mountain climbing, river sports, like rafting and canoeing, mountain bike riding and various other activities.
Available also are traditional products, sold by the locals of the mountain areas, so tasty that you will be captivated immediately.
These include a variety of local meat, the well known ''kokoretsi'', ''kebap'', ''prasotigania (leek mixed with pork), ''loukaniko'' (traditional Greek sausages). There exists also fresh river fish, cooked or fried in butter, traditional ''hilopites'' and ''trahana'', a variety of Greek pies and pure milk products including feta cheese, yoghurt, butter milk, butter and other traditional cheeses.
These captivating tastes are accompanied by exceptional local ''tsipouro'' and wines, and traditional Greek sweets.
You are also able to buy herbal teas of the mountain area, origano, honey and wild flowers from the mountain range, lentils, chick peas and beans, also different fruits and hand carved wooden objects and materials made by the locals.