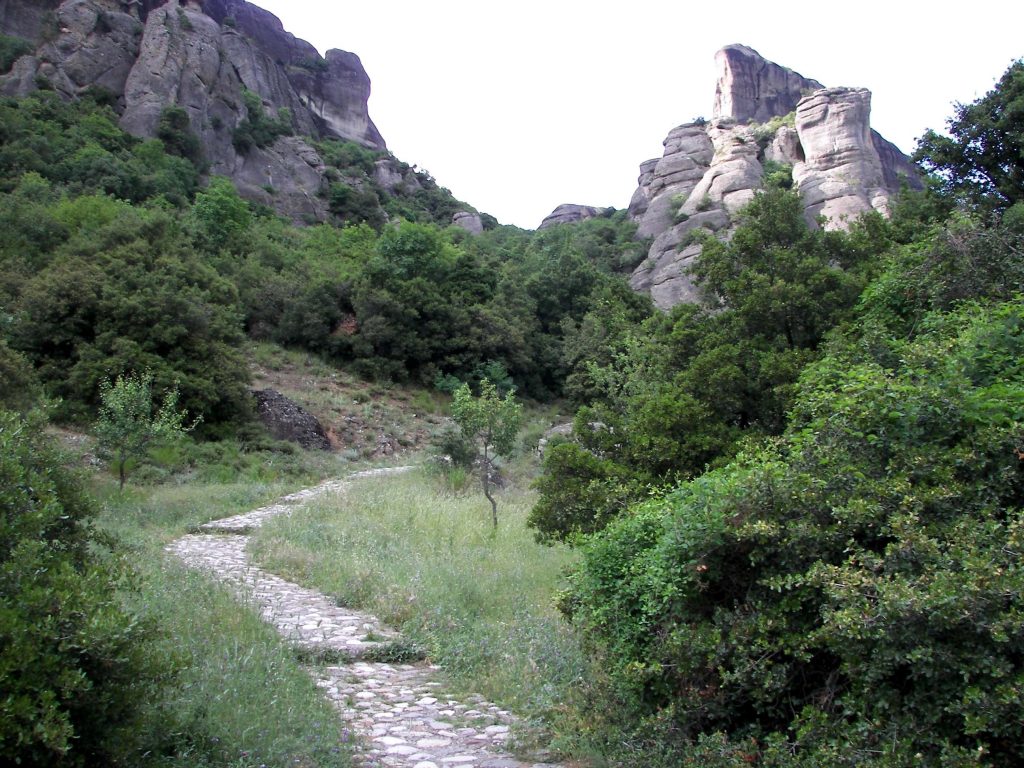 Footpath of Holy Trinity
From the square of the Town Hall you follow the Vlahava St. up until the church of Saint George at the settlement of Sopotos within the old city. North of the church you can find the beginning of the footpath. There exists a signpost showing the direction you must take. The signpost has a yellow symbol which you will find at different areas along the path. The path is paved almost all the way up except for a small section before you reach the Monastery of the Holy Trinity. Time needed is around 40 minutes.
Marking: 


Characterization: Easy
Time: 40΄
Distance: 1100 m.
Altitude difference: 200 m.
Note: The use of GPS is your choice
Position
Data GPS
Height
Beginning of footpath
(St. George at Sopotos)
0296697
4398114
282
Intersection of Cave
0296898
4398348
300
Intersection Roussanou
0296964
4398442
322
Intersection Tzertzi
0297287
4398486
396
End of footpath (of Holy Trinity)
0297291
4398338
473