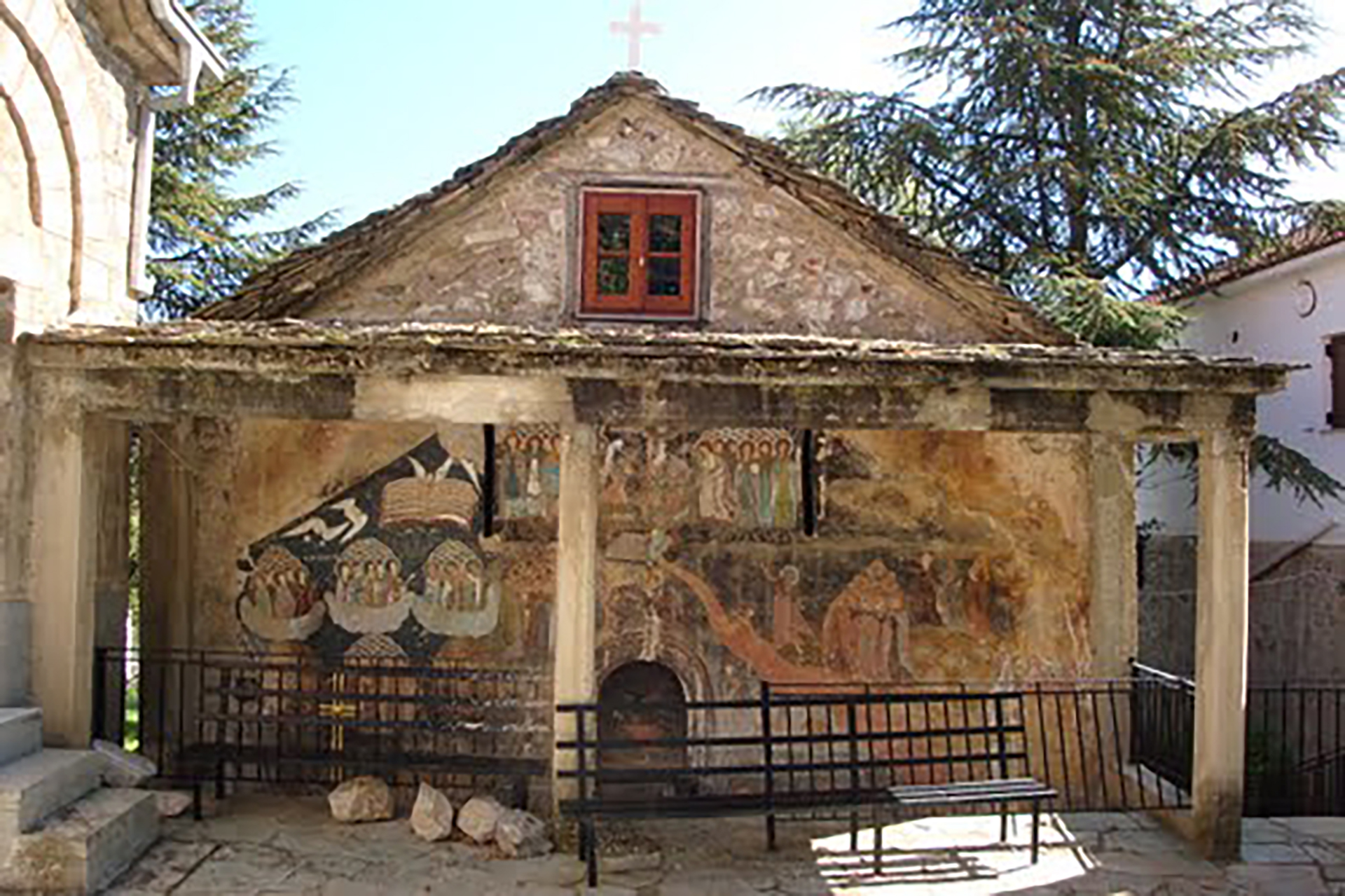 Holy Monastery The Birth of the Virgin Mary of Limpohovo
43 kilometers from Kalambaka, at the village Panagia or Nea Koutsoufliani, you can find the historical Monastery of Limpohovo, dedicated to the Birth of the Virgin Mary.
The monastery is referred to in a document from 1336 by the emperor Andronikos the 3rd Palaiologos, and also in a document by Patriarch Antonios the 4th in 1339. The old monastery was built quadrangular around the old church that stands today. The monastery was burnt in the german occupation. Saved today is the old church, a lovely church with beautiful wall paintings. The church is built by stone with an engraved date 1709. The iconostasis made by wood dates from the 18th century.