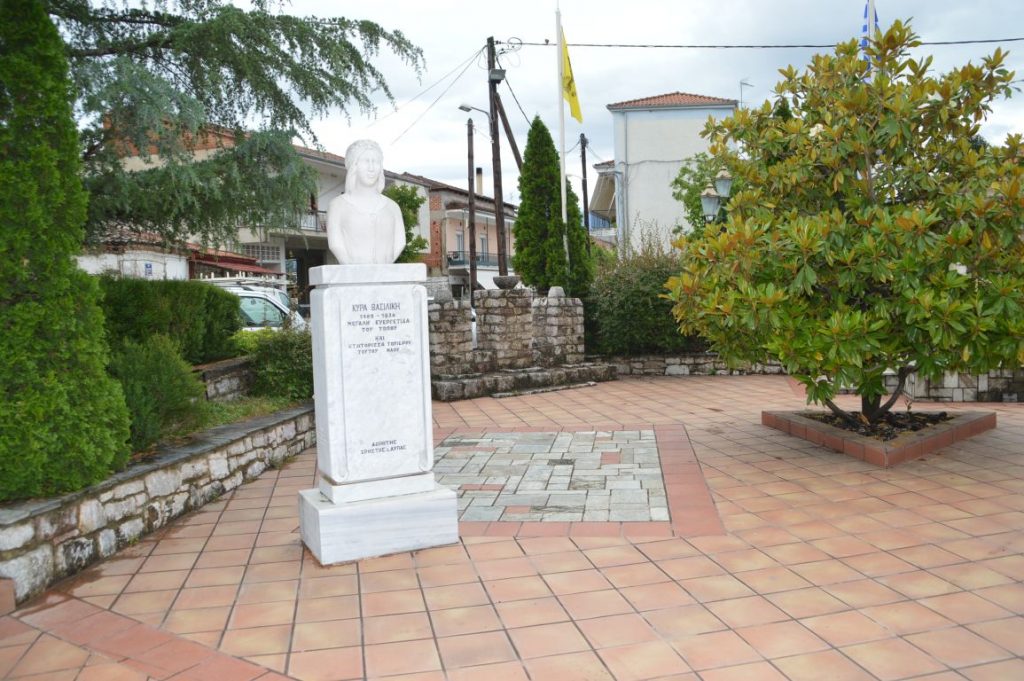 Settlement of Vasiliki (VOIVODA) 
9 klm from Kalambaka, built on a slope, the inhabitants are mainly concerned with agricultural and animal farming. There is around 1650 inhabitants in the winter and around 2000 in the summer. 3 klm before Vasiliki you can find the settlement of St. Theodoroi, with 75 (in the winter) and 100 (in the summer) inhabitants.
Both settlements are found on the left hand side of the river Lethaios and east from there you can find the settlement of Hasia. The nearest mountain peaks are "Monahi Petra" (Stone alone), "katarraho", "Mnemoria", "Dragasia" and "Lykostomi". You can also find a beautiful forest with a variety of plantation. There are also many springs closer or running through the Settlement.
Ale-Pasas gave a big estate to Mrs Vasiliki (1793-1834) which was from the village Voevodas latter taking her name. Mrs Vasiliki, to overcome her shame for marring Ale-pasas, built 5 churches, one being the church dedicated to St. Nicholas. To built the church, Ale-Pasas sent the best builder called Samblo. The consecration of the church took place on the 12 of May 1818. Inside the church is found a wall painting depicting Mrs Vasiliki. It is believed that she allso built an asylum for christians who were treated badly by the Turks.
At Vasiliki you can find another 2 churches, one dedicated to St. George (17th century) and St. Paraskevi (1764). The new church dedicated to St. Nicholas celebrates on the 20th of May, with traditional food and dancing.