Settlement of Diava in Kalambaka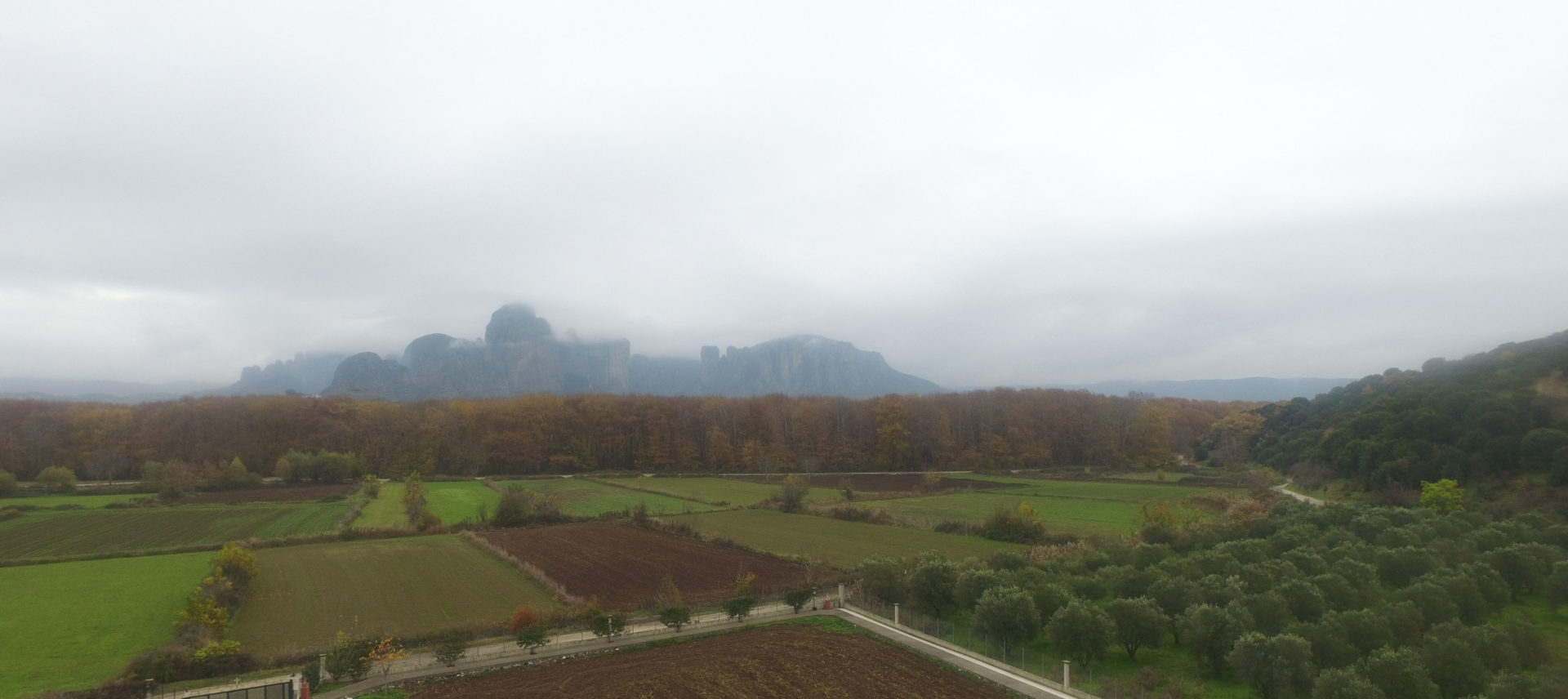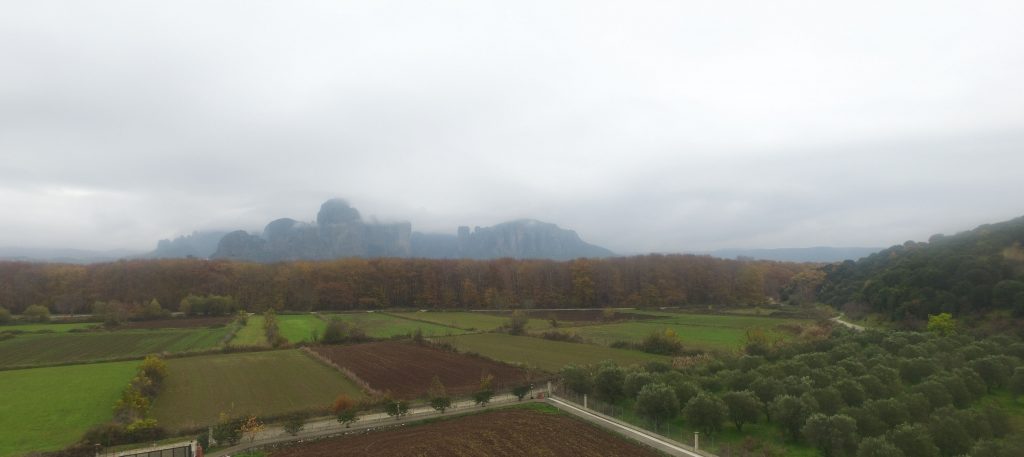 Found in a beautiful green environment at the foot of the mountain Koziakas and at an altitude of 280m above sea level, with around 1000 inhabitants, is the village of Diava. Diava is a municipality of Kalambaka, at a distance of around 3 kilometers. On the eastern side of the village you can find the river Pineios which seperates it from Kalambaka. The holiday village of Koromilia (1150m altitude) belongs to Diava. The old name of the village was Preventa meaning pass through. You can find at the village three beautiful post-byzantine churches, one dedicated to St. Paraskevi, one to St. Demetrios and the 3rd to St. Athanasios.
The river Pineios seperates the Meteora from Diava. The first a spectacle of beautiful rocks and monasteries and the second a beautiful green village sitting at the foot of the mountain Koziakas.
RETURNING FROM SAINT GEORGE

     Decending from the country church dedicated to St. George you have the magnificent views, firstly the Diava which is "waiting for you" and secondly the Holy Meteora, the guardian angel of Kalambaka.
PINEIOS

The river Pineios separates the Holy Meteora from Kalambaka. On the one side the magnificient rocks of the Holy Meteora and on the other side the beautiful green Diava sitting at the foot of the Koziakas mountain.
DIAVA'S BRIDGE

      Diava's bridge was very important for the village. It made the passage between Kalambaka and Diava much easier, giving life to the village. The bridge was built with many sacrifices by its inhabitants, especially by its chairman Mr George Vlahogiannis in 1982.