Second Floor – Adult Department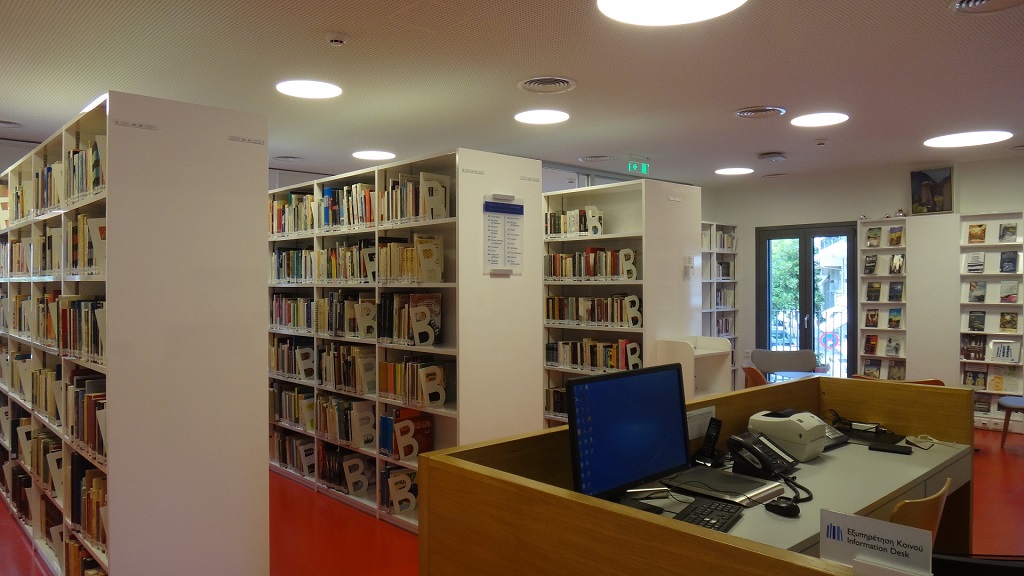 Level 2 can be reached by stairs or the wheelchair accessible elevator. It has the adult Reading Lounge where the local daily press is available. A display of Librarian Suggested titles is also available for busy patrons, or those having difficulty deciding on a good read.
On this floor, you also find the Multimedia Room. The main characteristic of this space is that it can be divided into two autonomous rooms since it is equipped with a sound-proof folding partition, allowing concurrent use by different groups of patrons. Both rooms are fully equipped for the facilitation of study, video conferences, presentations, meetings as well as educational programs and events.
Next to the Reading Lounge we find the Special Collections Room where our older publications are made available. This space also hosts exhibitions of maps and pictures.
In the Special Collections Room you can also find our book-binding press. The press – gifted to the Library by the students of the Wood-Carving School of Kalambaka – is used to restore old and worn books.