Natural History Museum of Kalampaka & Mushroom Museum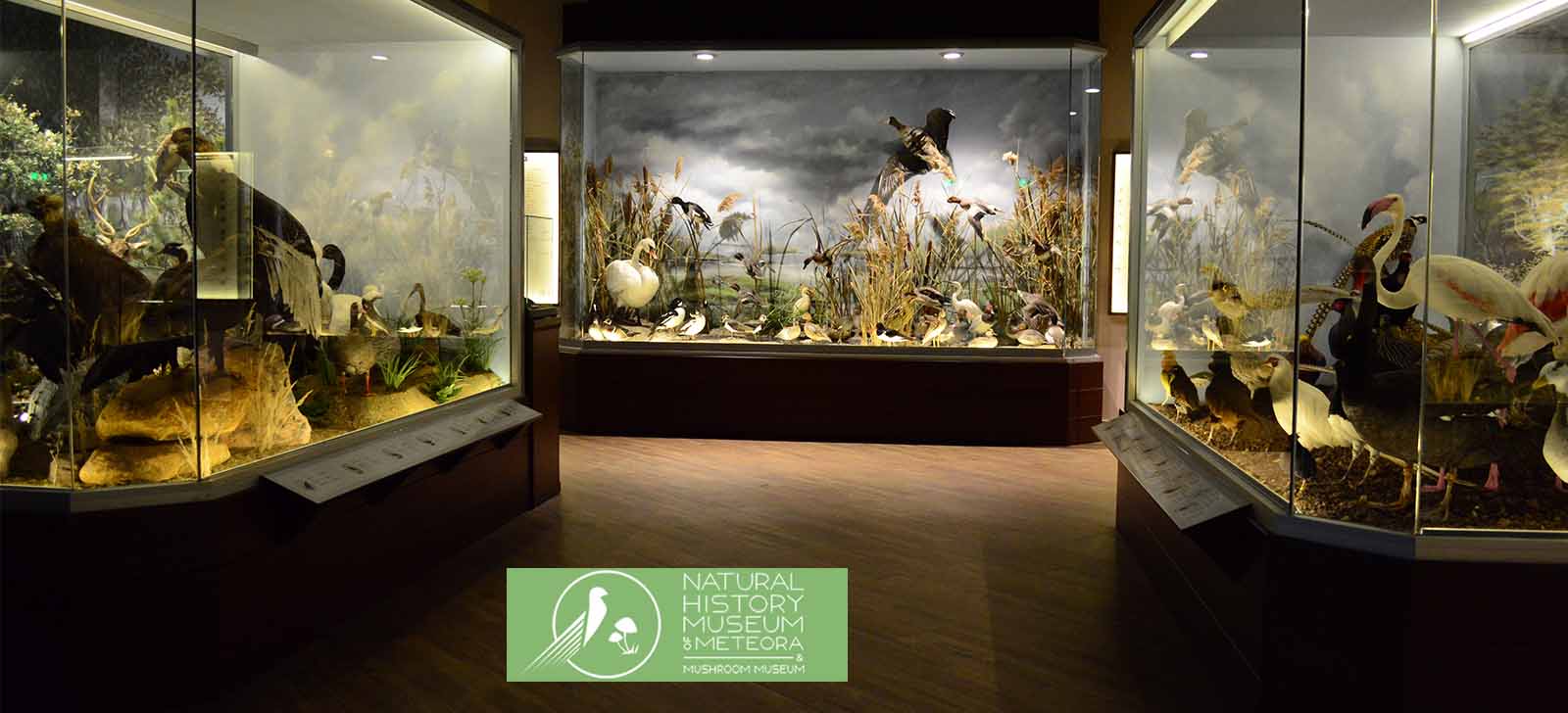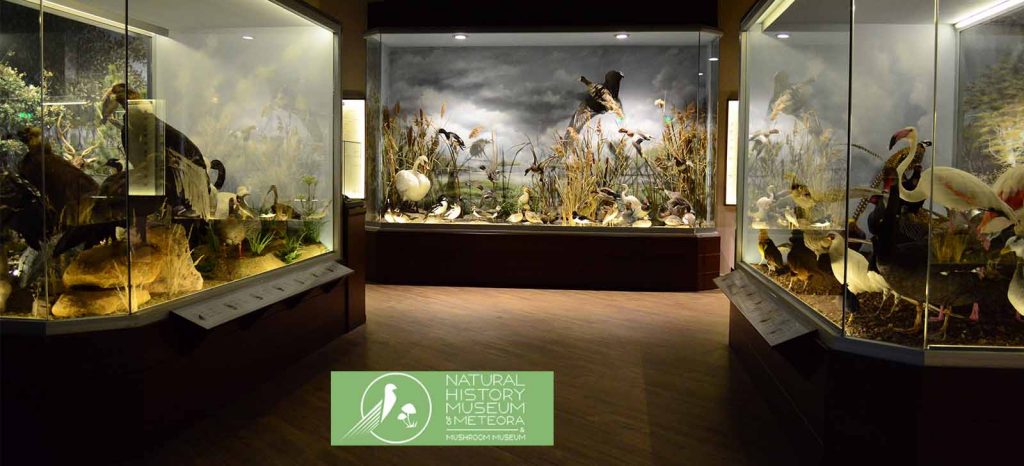 The Museum is located in Kalambaka, close to the city of Trikala in Thessaly region.
The Museum contains a rich collection of birds and mammals as well as a comprehensive mushroom museum, the first of its kind in Greece. The museum houses approximately 300 exhibits of animals and several dozens of the main species of mushrooms.
The presentation of the collections through dioramas depicts exactly the natural terrain where the wild animals live in and where the mushrooms grow. The quality of the exhibits is excellent. Their placement in space is in thematic units and exhibits are distributed depending on the type of ecosystem they belong to. Mushrooms are presented in a unique way, which includes the three major phases of their development providing a comprehensive picture of the way they develop in each ecosystem.
The high quality of the exhibits and the properly configured environment, create a striking effect and make the museum experience enjoyable and productive.