Where can you stay;
At kalambaka and the surrounding districts you will find a variety of places to stay which suit every kind of taste.
There exist every sort of residences, hotels, rooms to stay, studios, camping, offering hospitality all year round to a great number of tourists.
See here the hotels which are able according to their official star classification
Alternatively for other options for more residences able in this area click here.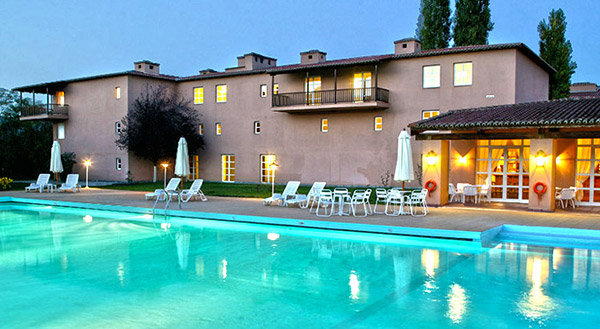 Tel: +30 24320 72216
email: kalambak@amaliahotes.com
web: http://www.amaliahotelkalambaka.gr/
Theopetra, Kalambaka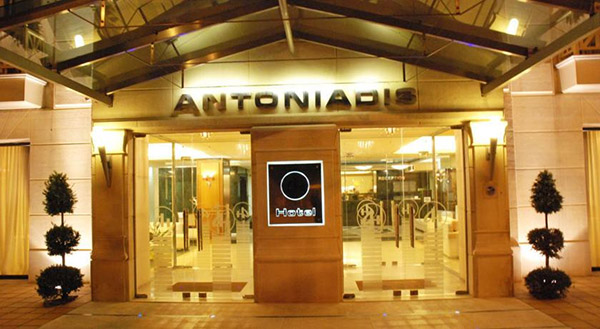 Tel: +30 24320 24387
email: info@hotelantoniadis.gr
web: http://www.hotelantoniadis.gr/
148, Trikalon str., Kalambaka
Tel: +30 24320 23330
email: info@divanimeteora.gr
web: http://divanimeteorahotel.com/
National Road, Trikalon, Kalabaka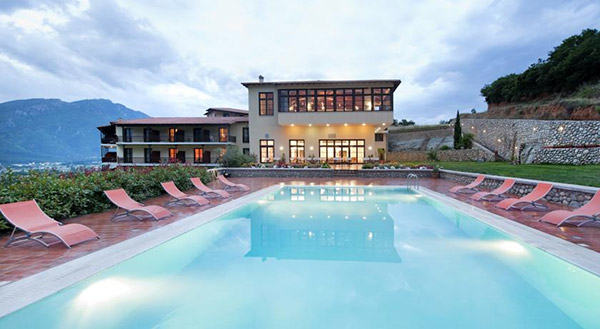 Tel: +30 24320 78180
email: info@meteorahotels.com
web: http://www.meteorahotels.com/
2nd km.Kalambaka-Ioannina, Trikala Kastraki Str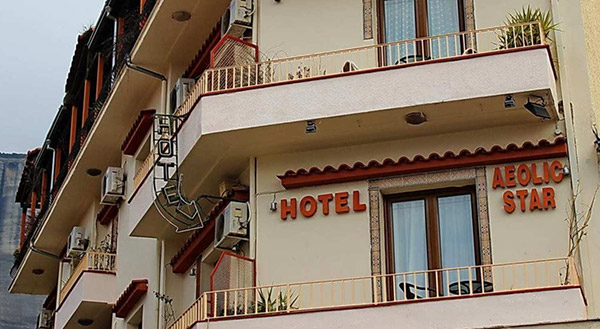 Tel: +30 24324 00184
email: aeolic.star@yahoo.gr
web: http://www.aeolic-star.com/
Liakata & October 28th, Kalabaka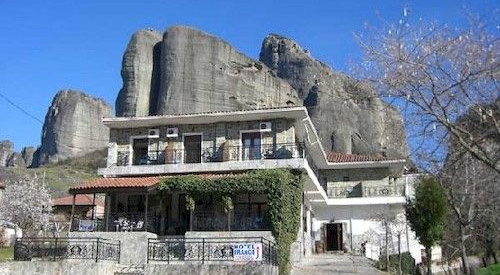 Tel: +30 24320 24186
email: info@hotelfrance.gr
web: http://www.hotelfrance.gr/
Kastraki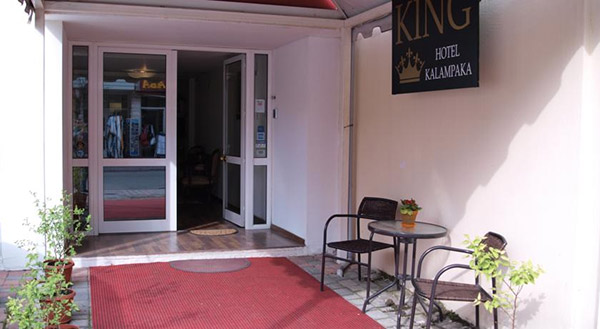 Tel: +30 24323 00619
email: info@hotelking.gr
web: http://www.hotelking.gr/
97, Trikalon str., Kalambaka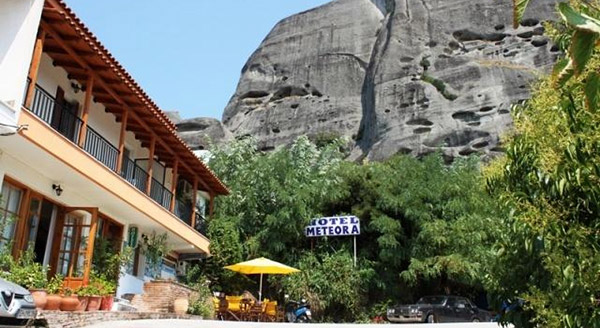 tel: +30 24320 22367
Tel: +30 24320 72216
email: kalambak@amaliahotes.com
web: http://www.amaliahotelkalambaka.gr/
14 Ploutarhou Str, Kalambaka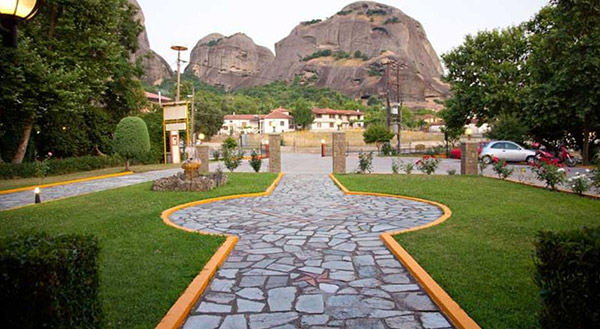 Tel: +30 24323 75966
email: info@hotel-spanias.com
web: http://www.hotel-spanias.com/
Kastraki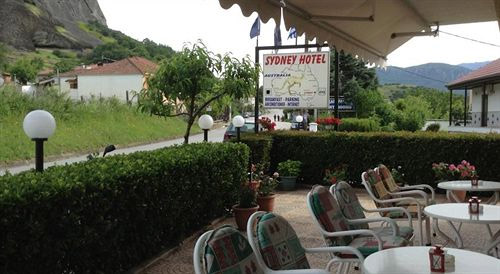 tel: +30 24320 023079
Kastrakiou Str., Kastraki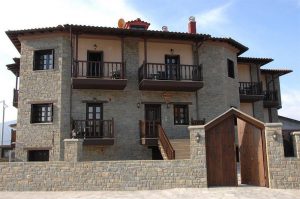 Tel: +30  2432024552
Fax:  +30  2432024552
Mobile: +30 6972324370
email: guesthouseiridanos@hotmail.com
web: www.iridanos-guesthouse.gr
Agia Triada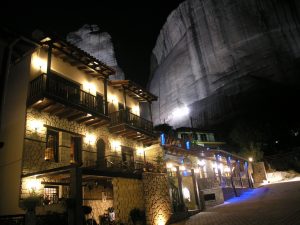 Tel: +30 2432024097
Fax:  +30 2432079191
Mobile: +30 6972544825
email:  info@alsoshouse.gr
web:  www.alsoshouse.gr
5 Kanari Street, Old Town (Sopotos)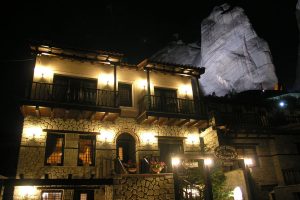 Tel: +30 2432077789
Fax:  +30 2432077705
Mobile: +30 6976562529
email: elenamet@otenet.gr
web: www.elenaguesthouse.gr
3 Kanari Street, Old Town (Sopotos)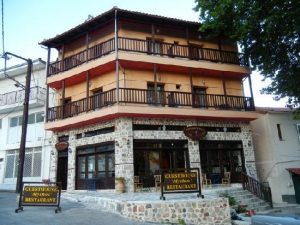 Tel: +30 24232022138
Fax:  +30 2432094443
Mobile: +30 6948752852
email: info@mythos-guesthouse.com
web: www.mythos-guesthouse.com
20 E. Vlachava Street, Platanos Square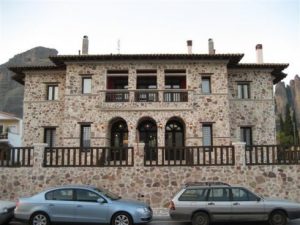 Tel: +30 2432023952
Fax:  +30 2432094443
Mobile: +30 6948752852
email: info@monastiri-guesthouse.gr
web:  www.monastiri-guesthouse.gr
Nea Dimotiki Odos, 42200 Kalampaka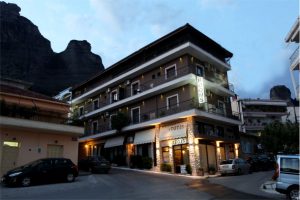 Tel: +30 2432023588
Fax:  +30 2432023589
Mobile: +30 6944143965
email:  info@totis.gr
web: http://totiboutiquerooms.com/
3 K. Masouta Street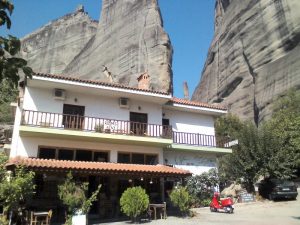 Tel: +30 2432024554
email: kokaroka@yahoo.com
web:  http://kokaroka.com/
21 Kanari Street, Old Town (Sopotos)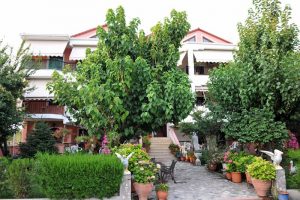 Tel: +30 2432022177
Mobile: +30 6936887100
email: roomssofia@yahoo.gr
web: www.roomssofia.4ty.gr
 155 Trikalon Street
Tel: +30 2432022678
Fax: +30 2432025255
Mobile: +30 6977246371
email: roomstke4001@yahoo.gr
20 P. Dimitriou Street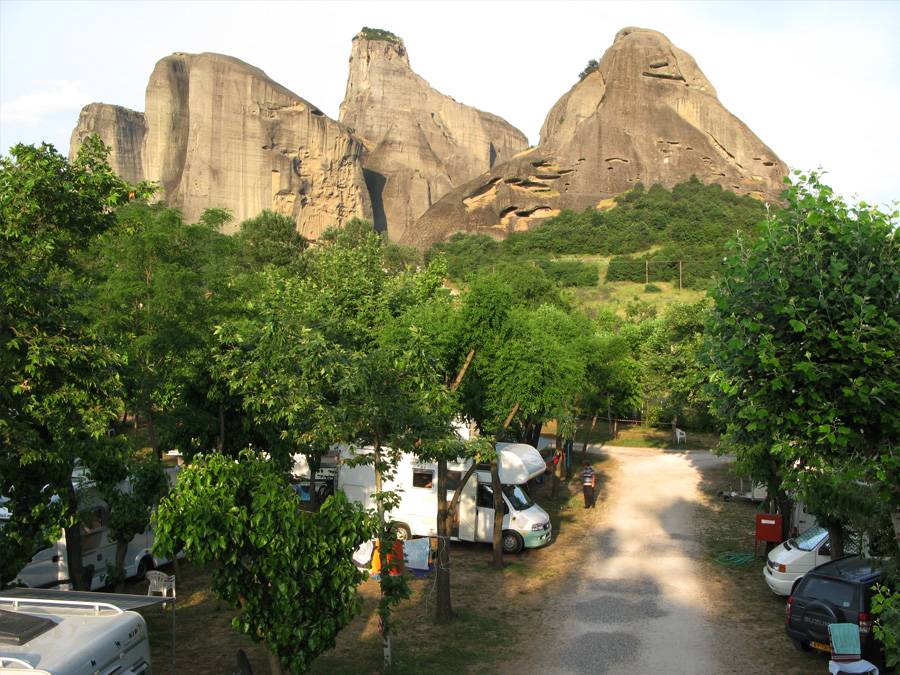 Tel: +30 2432022293
Fax: +30 2432023134
email: tsourvaka@yahoo.gr
www.campingkastraki.com
Kastraki – Kalambaka
Tel: +30 2432024802
Fax: +30 2432024802
Kastraki – Kalambaka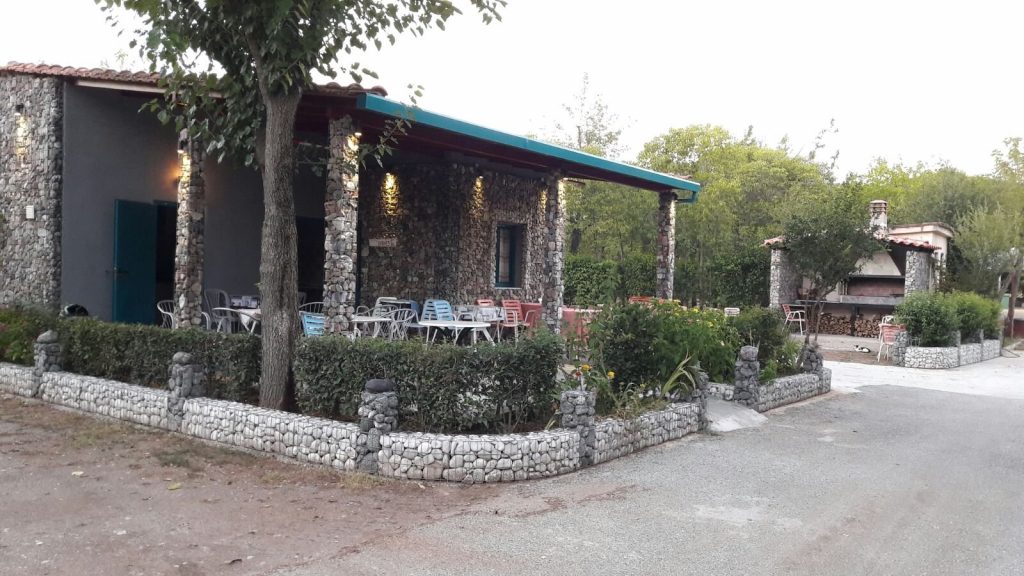 Tel: +30 2432024466
Fax: +30 2432024944
Mobile: +30 2432024944
email: svavitsa@sch.gr
3ο km of road Kalambaka – Trikala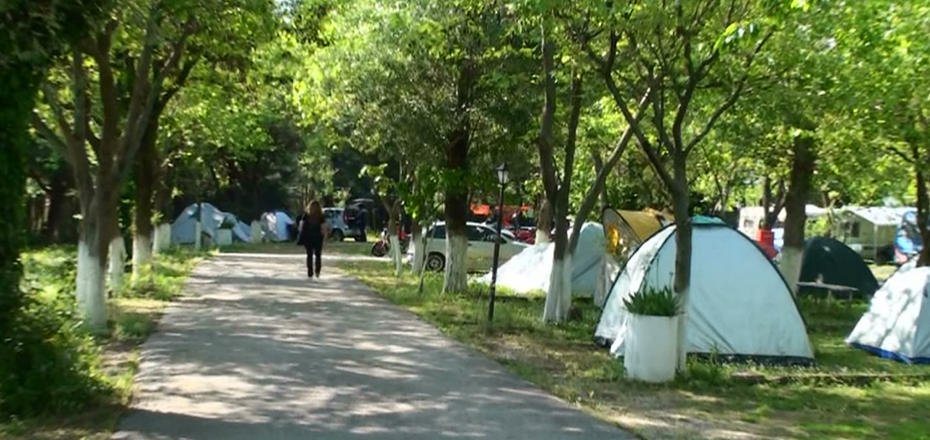 Tel: +30 2432075566
Fax: +30 2432023119
Tel2: +30 2432022727
email: info@camping-meteora-garden.gr
http://www.camping-meteora-garden.gr/
P. Box 10, Kalampaka 42200