Settlement of Vitoumas 
 Built on the eastern mountain side of Koziakas
13 Kilometers from Kalambaka, built on the eastern mountain side of Koziakas, next to the river Pineios, you find the settlement Vitoumas of kalambaka, where you find the beautiful monastery of the Assumption of the Virgin Mary. From here begins the path to Koziakas.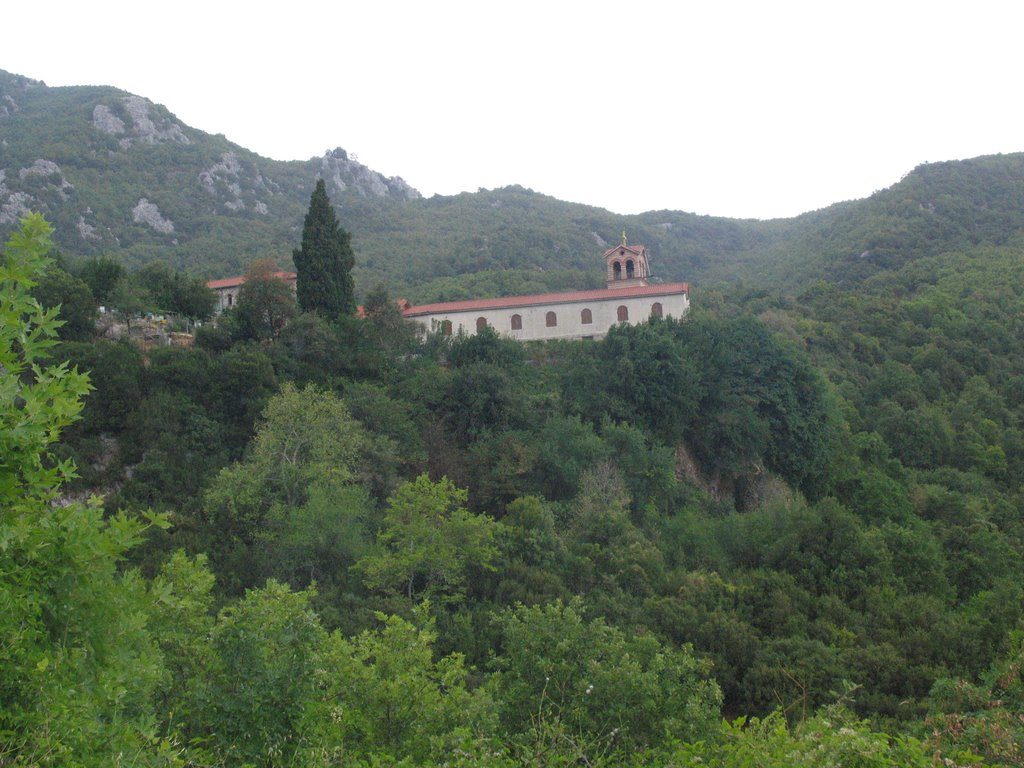 On the western side of the village exists a nunnery, the Assumption of the Virgin Mary, 550m above sea level, which main church has very beautiful icon paintings.
The Monastery of the Assumption of the Virgin Mary of Vitouma is one of the most remarkable monuments of kalambaka. Built in 1661, Konstantinos Tarhaniotis and his wife Zoe were the financial donaters. The main church is basilica in style with the middle aisle being slightly higher than the front and the back, built in 1600, with a back part of the church added in 1662. The oldest church at the nunnery is from 1559, also dedicated to the Assumption of the Virgin Mary.
The icon-paintings of the two churches are from a later period. Some of the nunnery's beautiful portable icons were painted by the priest Drosinos from the Fanari of karditsa. The nunnery is also well known for its weaving work shop.
The inhabitants are involved mainly with cattle farms and agriculture.
At the settlement you can find a church dedicated to St. Nicholas of Vouneni. At the top of the village you can also discrimate some of the remains of the old castle. During the turkish and german occupation the inhabitants of Kalambaka found shelter in and around this area.
The settlement celebrates on the 9th of May.