Ground Floor – Event Hall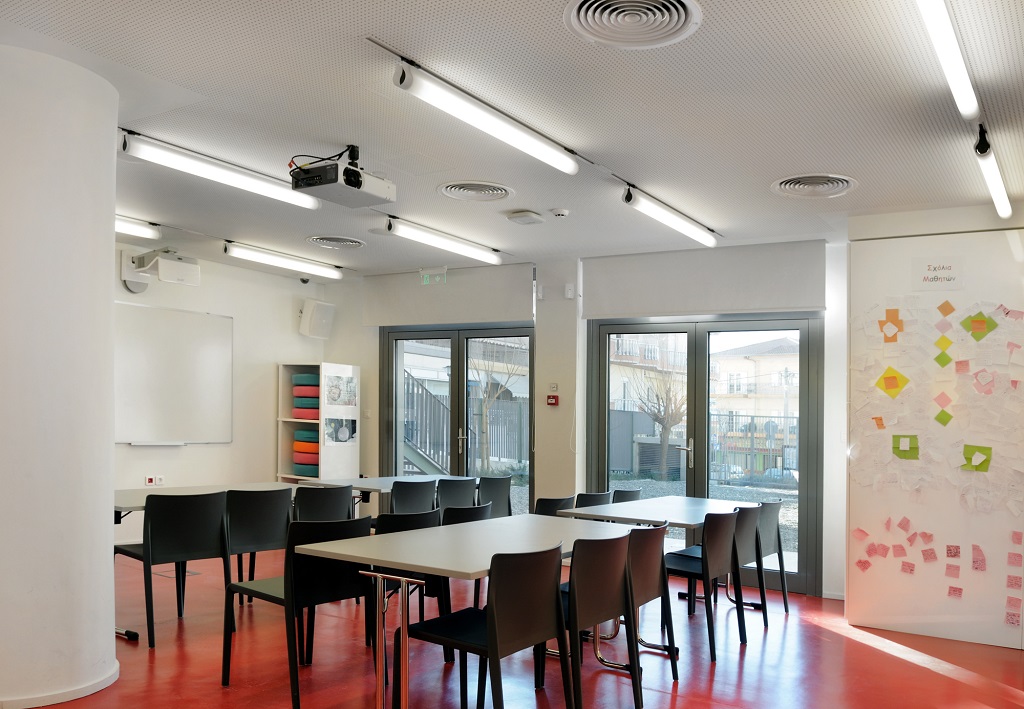 At Level 0 there is an especially designed multimedia room and a garden that it opens up to.
The room holds 50 persons and is equipped with the latest technological systems: HD video projectors, Xbox, surround sound system and an interactive board. It has been designed to host events and activities such as seminars, meetings, educational programs, exhibitions, and teleconferences. Our young clients can play education games and use similar applications (Minecraft, Fantasia) installed in the interactive board. Also, for an hour per day they can play recreational games (Forza motorsport, Fifa15-16, Kinnect Rivals, NBA Live).
The garden is equipped with an automatic projector screen, sound system and WiFi. During the summer, movie screenings and events are open for everyone.