Museum of Geological Formations of Meteora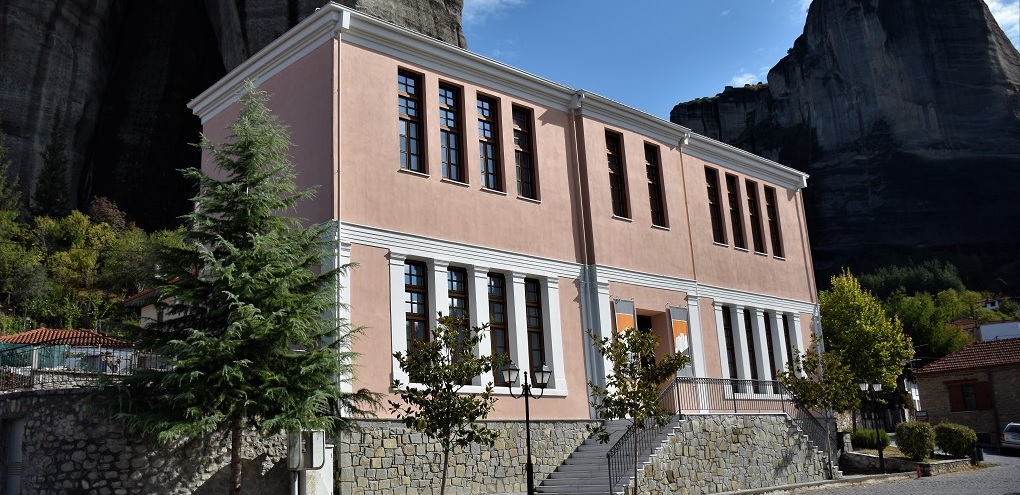 The "Museum of Geological Formations of Meteora" opened in May 2018.
It is housed in the old building of the Primary School of Kastraki, which is considered as a historical monument.
It is a two storeyed building, with each floor being 230m2 and all together reaching 460 m2. The total site is 854 m2, found in the central square of Kastraki under the Holy rocks of the Holy Meteora.
Entering the Museum the visitor is taken 30 million years backwards. You are able to see the geological site of the Meteora as sea span, slowly developing into the Holy Meteora of today.
The Museum has three exhibition halls:
On the bottom floor in the first hall, you can see general icons of the Meteora with visual and hearing equipment including a video of 15 minutes describing the general creation of the Meteora and the surrounding mountain of Koziakas.
In the second hall also on the bottom floor, you can find a general study on geology and its different uses through out Greece.
In the third hall on the second level, you can find a detailed analysis of the creation of the Holy Meteora.